Raquan and Alex First US Grappling Sub Only Event
A good day for these two competitors, they were grappling all day long.
Author Bio
James Speight is an accomplished Martial Arts Instructor. Who founded Team GAMMA. He is a Black Belt in Gracie Jiu-Jitsu Under Luiz Palhares. Many of his students have had very successful Mixed Martial Arts and Jiu-jitsu competitions all over the country.
Related Articles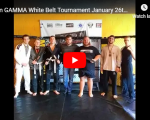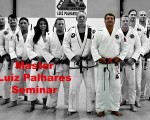 September 20, 2018 6PM Master Luiz Palhares will be at our academy in Greenville NC to teach a Gracie Jiu-jitsu seminar. [embed]https://youtu.be/-GO3_WfZHU0[/embed] Master Palhares started...
read more →