Raquan and Alex First US Grappling Sub Only Event
A good day for these two competitors, they were grappling all day long.
Author Bio
James Speight is an accomplished Martial Arts Instructor. Who founded Team GAMMA. He is a Black Belt in Gracie Jiu-Jitsu Under Luiz Palhares. Many of his students have had very successful Mixed Martial Arts and Jiu-jitsu competitions all over the country.
Related Articles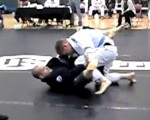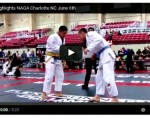 Alex Human went to the NAGA Charlotte North Carolina, event this past weekend and did very well. He won all his matches and placed first place...
read more →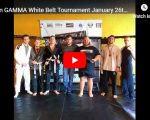 Team GAMMA, Greenville Academy of Mixed Martial Arts, White belts Competed in the In House White Belt Tournament Combat Club. Jacksonville NC...... Greenville Academy of...
read more →